CDs | Records | Tapes | Comics | Zines
Order & Shipping Info | About Us | Sell | Return Policy | Contact | Events
Events
New Location Coming Soon


We're looking for a new location to do mobil vending in Ithaca.
Check back for more info.




Record Fairs


Breakdown Records will have a table at the following Record Fairs:

Sunday, October 8: Utica 10AM-4PM
Deerfield Fire Hall, 5476 Trenton Rd.

Saturday, November 4: Ithaca 10AM-4PM
The Space @ Greenstar

Sunday, November 19: Binghamton 10AM-4PM
Stephens Square Terra Cotta Room, 81 State St.




Alternatives Holiday Market


We will have a table at the annual Holiday Market at Alternatives Federal
Credit Union. This is a great event featuring local vendors in the lobby at
Alternatives. It is open to the public. I believe its the first three weeks of
December. Check back for exact dates.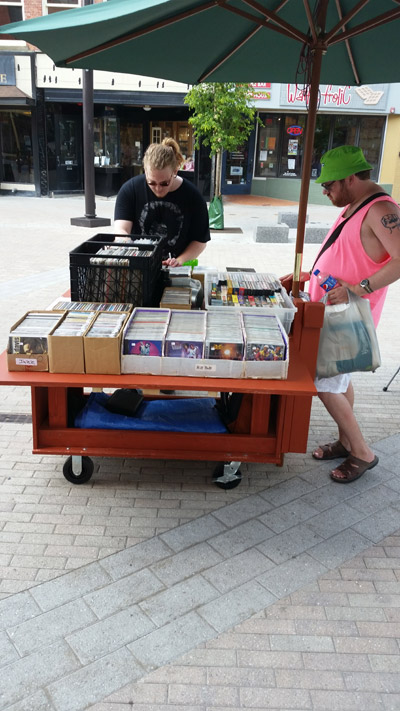 Breakdown Records
Ithaca, NY