CDs | Records | Tapes | Comics | Zines
Order & Shipping Info | About Us | Sell | Return Policy | Contact | Events
Events
Record Fair


We will have a table at the Syracuse Record Fair on Sunday, Feb 26 10am-4pm.
Holiday Inn, 441 Electronics Parkway NYS Thruway Exit 37.

We will have a table at the Binghamton Record Fair On Sunday, March 19 10am-4pm.
Stephens Square Terra Cotta Room, 81 State St, next to Uncle Tony's, Exit 5, I-81.
Free parking across the street.

The Ithaca Record Fair already happened on Feb 12. See you next time.




The Commons


We will be returning to The Commons in Ithaca sometime in April 2017, Fridays
and Saturdays.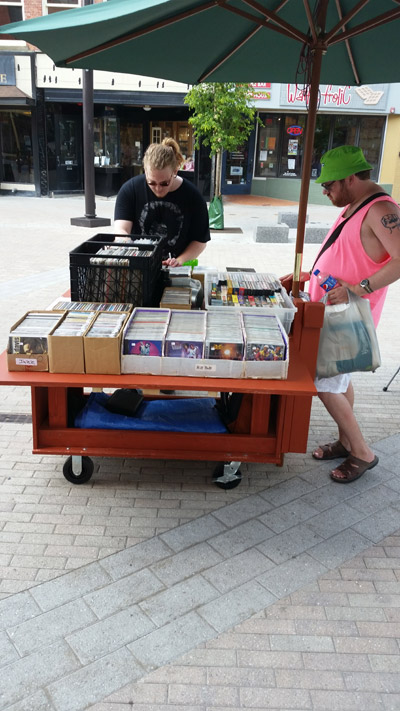 Breakdown Records
Ithaca, NY